Why Prearrange?
Preplanning your funeral allows you to show your love in a way your family will never forget.
Tweet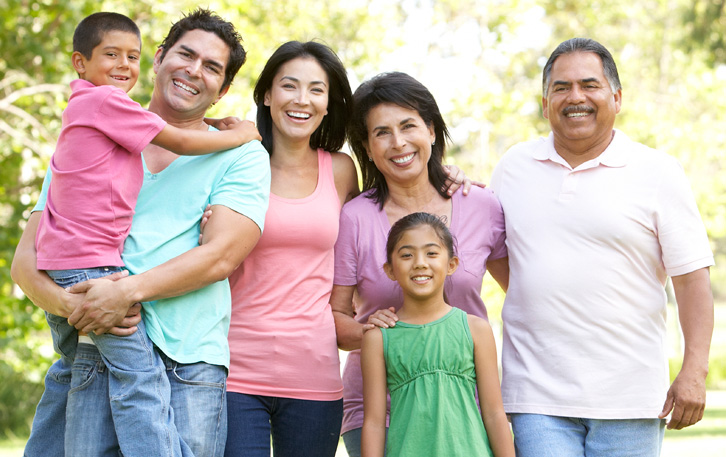 "Death ends a life, not a relationship... love is how you stay alive, even after you are gone."
— Morrie Schwartz
Tuesday's With Morrie by Mitch Albom
You've always strived to do things the right way in your life. Your good judgment, determination, organization, and passion have helped you find success in both your professional and personal life. You've worked hard to build supportive, loving relationships with your family and friends. Now you're thinking about prearranging your funeral because you want to do what's best for your loved ones and for yourself.
Thinking about final wishes doesn't mean that a person's sad, depressed, seeking to shock people, or looking forward to death. People preplan because they want to give their family and friends as much comfort as possible on that difficult, yet inevitable day. Some do it because they've had a say in all the other major decisions in their life and they want their funeral to be on their terms as well. Others prearrange because they believe it's just another part of being a responsible adult.
Whatever their reason may be, preplanning is a logical decision that a rapidly growing number of people make each day. More and more Americans have dispelled the antiquated notion that death and funerals are taboo by taking control of their funeral arrangements and finances well in advance. They've accepted that life follows a natural cycle and have decided that it's simply good sense to be prepared for the end.
4 Key Benefits To Prearranging Your Final Wishes:

Family Will Know Your Wishes
Urgent Decisions Are Completed Now
Peace Of Mind Is Yours
Funeral Costs Are Addressed
Specifically, there are four key benefits you should weigh as you consider prearranging your funeral.
First, it's a practical step that lets your family know exactly what you want and minimizes disputes between well-meaning relatives. Your family and friends are the most important parts of your life, but without your clearly expressed final wishes, it will be up to them to come together to try to reach a consensus during a difficult time. Flowers, music, readings, and other simple decisions now can create feelings of animosity and disunity. Preplanning eliminates the guesswork and lets your loved ones have peace as they focus on their own healing and remembrance.
The second is that by prearranging you take care of urgent decisions now and protect your family from unnecessary pain and expense. When that inevitable day arrives, you want your loved ones to be focused on the truly important things – remembrance, family support, and healing – not making arrangements and decisions about your funeral. Preplanning prevents them from having to make considerable financial and logistical choices while under emotional duress.
Third, is the peace of mind that comes with knowing that you will say goodbye in a way that uniquely reflects you and your life. By prearranging your specific final wishes you ensure that your family will be guaranteed to have the service you would have wanted on that important day. Your decisions can shape how your family and friends remember you and can help their healing process with a personalized service that truly reflects your individuality and unique personality.
Finally, by preplanning and prefunding your funeral you address funeral costs today and lessen the financial burden for your family down the road. Many people assume savings or life insurance will cover their final expenses. Funerals must be paid for upfront though and many life insurance policies or bank accounts aren't accessible to families until well after funeral services are rendered. By funding your funeral in advance, you lock in the price of your specific wishes at current prices, avoiding rising costs caused by inflation. You can then enjoy the rest of your life confident in the financial relief you'll give to your loved ones.
Prearranging your funeral allows you to show your love in a way your family will never forget. By taking care of all the details yourself – and well in advance – your preplanned funeral will exemplify the selfless love and generosity you have shown your loved ones throughout your life.
Nobody is eager to reach the day of their funeral, but taking control of that inevitable step and organizing your final wishes is simply the right thing to do for yourself and for your family. Completing the preplanning process will create a great sense of clarity, joy, and pride. You'll have a renewed energy to live your life to its fullest with knowledge that you have accomplished something that your family will remember lovingly when the time comes.
Getting started is easy. Download our How To Guide and take the first steps toward this special gift of peace and love that will have a lasting impact on you and your loved ones' lives.
Tweet
Get Started Preplanning Now
Don't delay. Take the first step to providing peace of mind to you and your family. Prevent over-spending and give your loved ones the opportunity to remember you how you want to be remembered. Download our free How To Guide to learn more.
GET STARTED →
ADDITIONAL RESOURCES
What Would You Want For Your Funeral?

Admit it, you've thought about it. It's okay though, a lot of people think about it. It's normal. You've asked yourself, "I wonder what my funeral will be like?" Maybe you've even thought about some specific things you would like to have happen at your funeral. The details of a funeral service can be tailored to match any personality. They can be solemn and dignified affairs, quick, simple moments, celebratory parties, or something else entirely.

The Missing Milestone

The road of life is filled with important milestones – major events and achievements that help to define who we are and what's important to us. Events such as graduation, marriage, childbirth, and retirement are universal moments that bring families together to celebrate those significant accomplishments that required careful planning and financial commitment.

But what about funerals? Where do they fit on the list of life's milestones?

A Final Gift From Grandpa

Kathy Grahn considers herself to be pretty lucky. While many people might only see their grandparents on holidays or the occasional weekend, she was able to visit hers almost every day growing up in small-town Stayton, Ore. As a matter of fact, her grandparents, Harold and Grace, lived just down the street and were a part of her daily life. She forged a special relationship with them that's never diminished.